Top 5 Things to do in Budapest
#1. Eat at Chef Cafe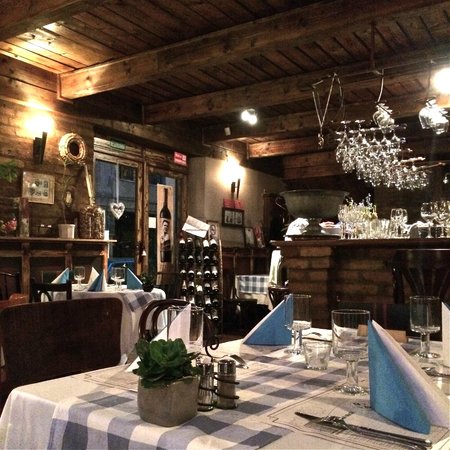 ­­­­­­You owe it to yourself to dine here at least once. This quaint, laid-back bistro is close to the long, winding, touristy haunt of Vaci'u Street. However, once you're inside, it almost feels like you're in someone's living room. The owner (and chef) of the establishment is very friendly and accommodating, too. It makes my mouth water just thinking about their delicious Hungarian beef stew. Insider Tip: If you can, try to make reservations as soon as you get to Budapest as walk-ins are accepted but table space is extremely limited. You've been warned.
#2. Take a Hop-ON/Hop-Off Tour
Budapest is a great city to explore and there's no better way to do that than to hop on a bus and take in its many neighborhoods and historical sites. Most hop-on/hop-off buses traverse both sides of Budapest so you'll get a good lay of the land along with everything the bustling city has to offer. If you have time, be sure to do an evening bus tour as Budapest Castle looks simply stunning illuminated at night.
#3. Hike to Liberty Statue
Some choose to forego the trek uphill and simply take a bus or car to get a close-up picture of Budapest's famous Liberty Statue. However, if you're feeling a little adventurous, why not go on foot to the popular spot? Not only is it a great workout, but you'll appreciate the site more and feel like you really accomplished something. Not to mention, depending on which route you take, you should be able to get some cool photos along the way.
#4. Cross one of Budapest's eight bridges
In my opinion, one of the best things about Budapest is it's many beautiful bridges that span over the Danube River. My favorite by far is Liberty Bridge. However, I will say that the Chain Bridge is definitely a close second. The nice thing about most of these structures is that you can walk across them and take pictures. In fact, it's a really popular (and at times…annoying) thing to do in Budapest. But, while you're in town, go ahead and see how many bridges you can cross on foot.
#5. Go to Central Market Hall
This spot reminds me of the Fish Market in Seattle, the French Market in New Orleans or the City Market in Indianapolis. It's a large, older building that houses various local vendors who sell anything from cheap, touristy T-shirts to colorful scarves to delicious-smelling Hungarian goulash. Got an hour or so to bargain shop? Then, by all means, it's worth the time to have a look around the many booths that are littered up and down the tri-level marketplace.
Tightwad Tip: In case you're staying nearby and are in need of a few things, there's an Aldi's grocery store located at the building's lower level. Just take the escalator down to access it.
What about you?
What are your favorite Top 5? Are they in Budapest or another part of the world? What makes them so special?
We'd loved to hear your thoughts! Please take a moment to leave your comments below.